Story
Vier Legend is a game about fighting and killing monsters, saving heroes and destroying the fearsome
Dark Adder
! Sounds like something you'd do in many other games, but here, there's a twist: you never attack! Press the button to create a shockwave to destroy enemy attacks and counter attack! The more you destroy, the more your counter will deal damage.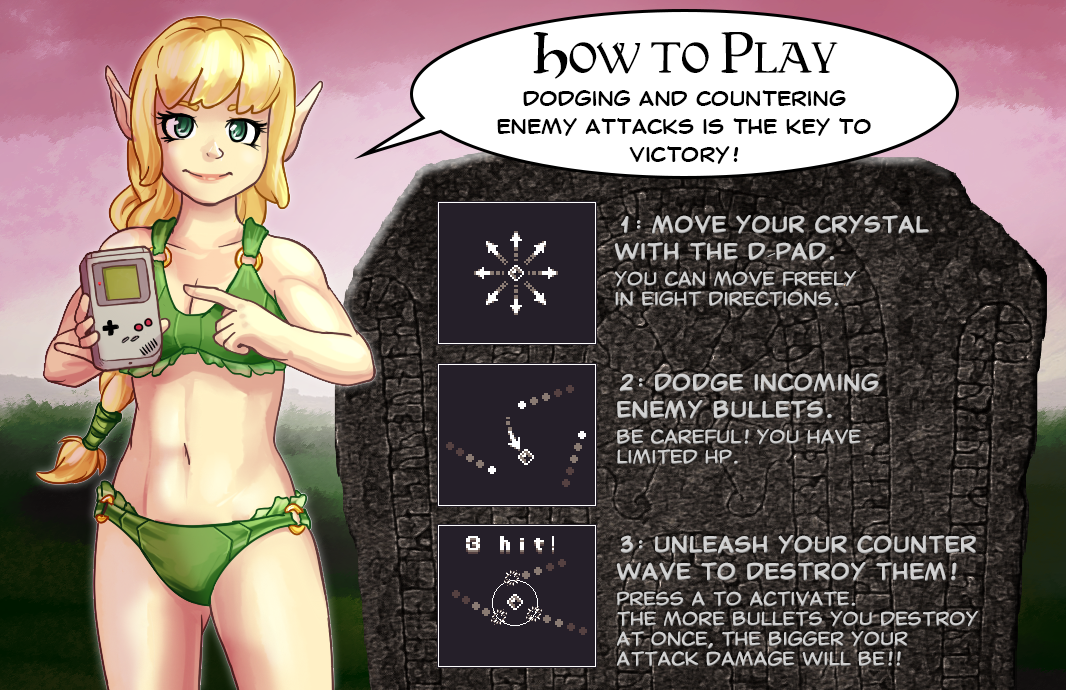 There are a lot of charaters to control, and lots of enemies to fight - how many warriors will you save before taking up on Dark Adder?
If you want to support this project and watch us closely, follow
@vierlegend
on Twitter! Of course, I'll post here too but we follow a daily tweet pattern, supplied by our team.
Also, we opened a devblog recently! There, you'll learn a lot about our method of developing ideas and how we achieve the results in gamedev.
Click here to visit a World of Wonders and a Universe of Enchantments.
We recently opened up a page on IndieDB, too.
If you want to give us support, this is the way

Don't forget to show this project to your friends who like pixelart, gameboy and chiptune. We're always working hard to give you all the best we can offer.

Vier Legend Team