01-05-2023, 09:24 PM (This post was last modified: 01-06-2023, 07:31 PM by Blackflamingo93.)
We're developing a new Sonic 2D fangame, currently working out the intricate stuff! 
Sprites are currently being done! And what we're looking for is:
Programmer(s)
Can't have a game without these MVPs! People skilled in beat em' up-type games are preferred (obviously)! I won't profess to know the full extent of the work that goes into programming, but would like to learn along the way and be as accommodating as possible!
Sprite Animators
The game will feature a total of 8 playable characters, and various other NPCS and enemies! The sprites are being custom made, but taking inspiration to previous sonic sprites for base help! You can see an example of the art style below: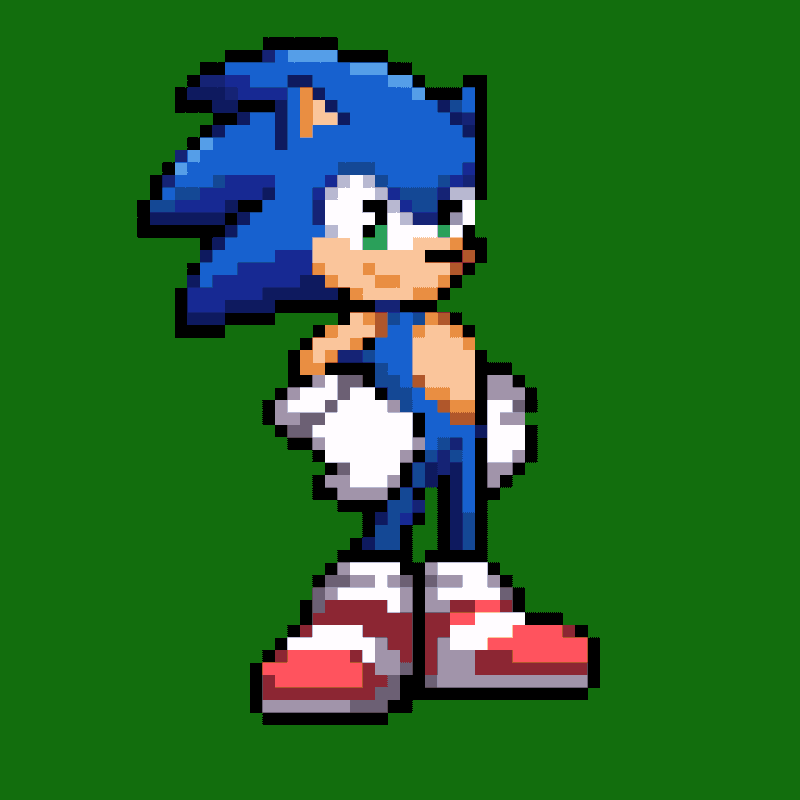 Composer 
Not in dire need of, but if you got the chops for it and interested, by all means! We're hoping to get some original music, but it's not a top priority!
Payment
Everyone deserves to be paid for their artistry in this caliber! I cannot promise a large lump sum, (We be struggling out here! 
) But payment is definitely on the table! We can also discuss payment beforehand if you have concerns!
If these fit your particular talents, please feel free to message me thorough any of these:
Instagram:
BlackFlamingo93
Discord:
 Alex Romen#9846
Email:
Alexromenvo@gmail.com
If you KNOW of anyone who might be interested or can at least refer me to people or an outlet where I can find people to help, that would be GREATLY appreciated!
We definitely want this to be a team of communication, fun and excellent work! We're not expecting absolute professional level results, but something we can all be proud of and ultimately, something fun for fans to play!
So please, message me as soon as you like! 
Thanks!