I love cryptids and I want to get a hold of that Mothman model in Fallout 76 so much.
IT. IS. SO. COOL.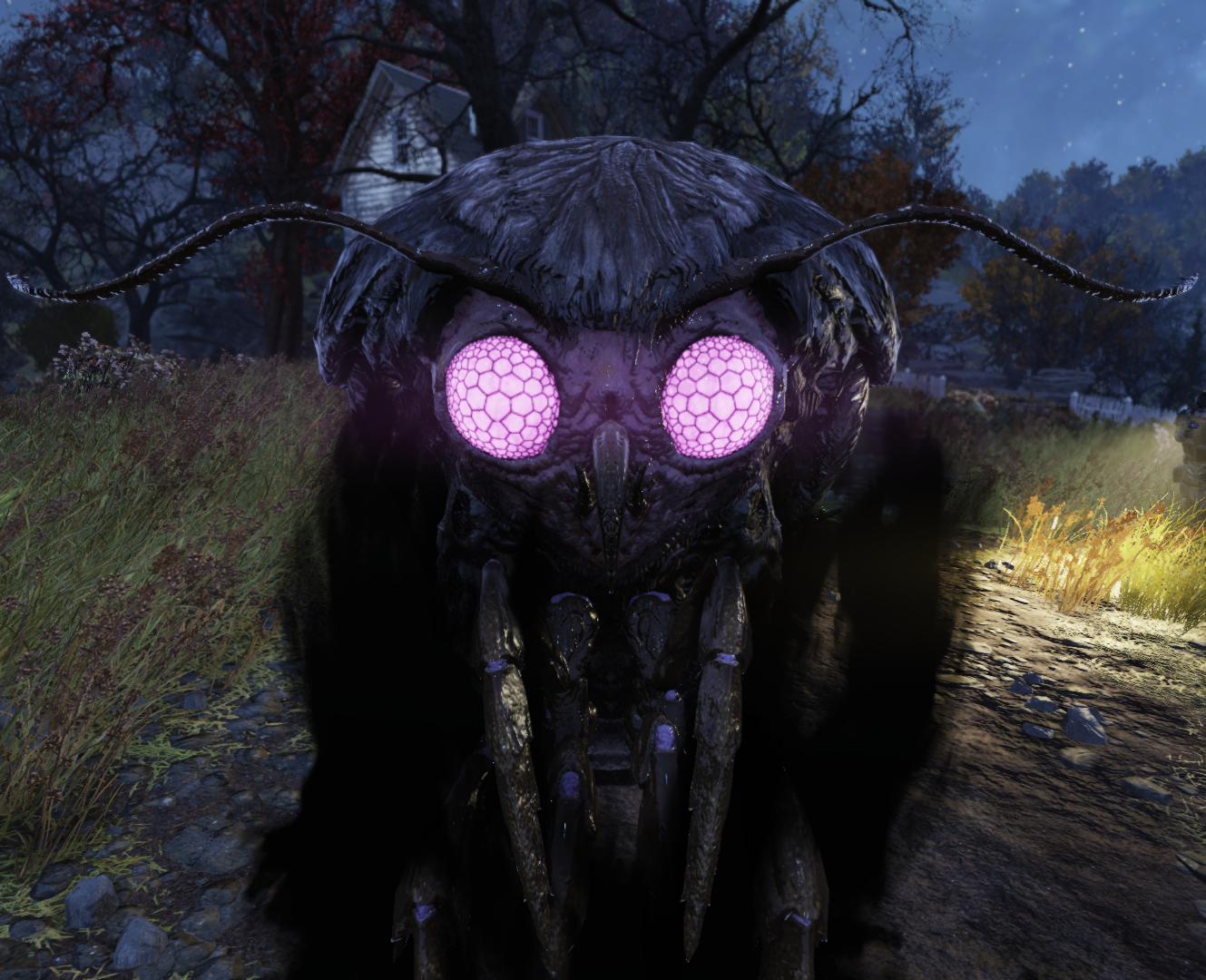 Only problem is I have legitimately no idea how to do this--the only rips I've ever done were from an Aliens Infestation .rom I found somewhere using DeSmuME and a Lego The Lord of the Rings .iso I found on
igg-games
and ripped using the tools over at
rockraidersunited
; Fallout 76 is an online multiplayer game 
(I have no idea how ripping online stuff works as opposed to just a regular game)
that uses the Creation Engine
(which I have no experience with--it's also the engine Fallout 4 and Skyrim use apparently)
.
Any help, instruction or advice on ripping it would be greatly appreciated. Also, even though searching through past threads indicates noobies requesting rip handouts are not well received and odds are it won't happen, I would be ecstatic if someone actually did rip it
(just clarifying, I'd prefer someone else, presumably with more experience, to rip it rather than me fumbling around downloading tons of useless ripping software,

but

if that doesn't happen and I get the right know-how so I can do it myself, that's good too)
.
Also, side note, because I'm curious on what the most popular Fallout 76 Cryptid is, I'm gonna make a poll on people's favourite one.