1. Dedede's Design. Dededo's & Dededon'ts
Hello! I've been working on some Dedede projects which made me have to study his design. I thought I would share what I learned! Here are some common misconceptions and other tips that I think might help!
Hands:
Dedede has very blob like hand gloves that connect four fingers, excluding his thumb. However, even when he's not wearing gloves these rules still apply.
This Star Allies Artwork is an example:
However, only when necessary, Dedede may have an extra finger (or two) for things like:
Playing Instruments: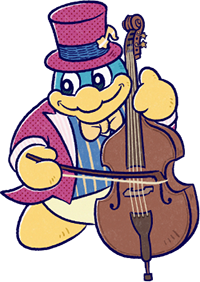 Pointing:
And of course his classic peace sign:
Body:
Dedede's body is completely blue, the tan is not skin it is a piece of clothing he wears.
Again, here's a Star Allies artwork example:
Dedede does not have feathers. Look at the Smash Bros. Ultimate artwork: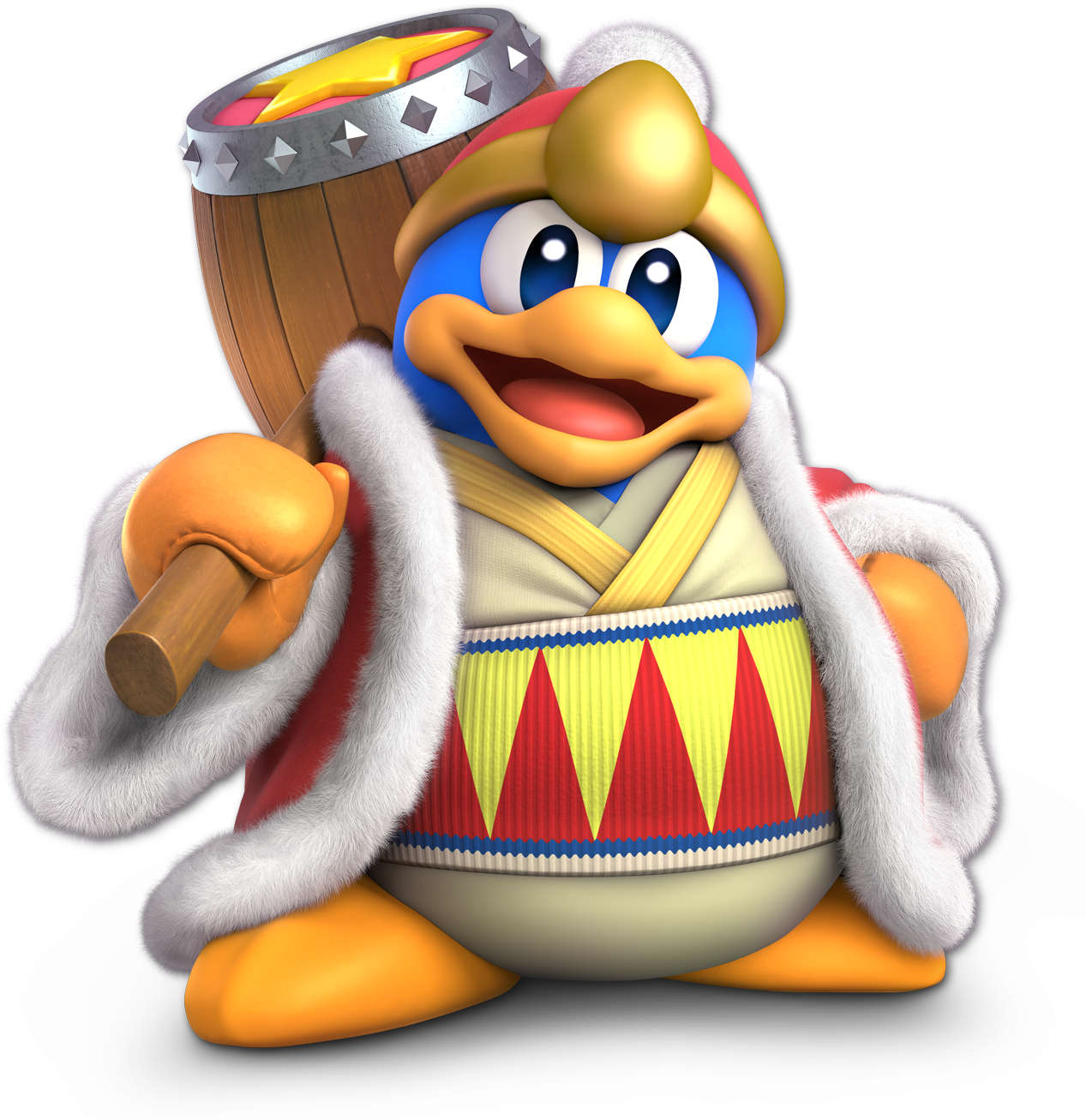 This is probably the highest quality Dedede artwork we have yet. It even includes realistic fur on his coat, but still no feathers. I'm showing this to prove that it was not because of a low-poly model that you could not distinguish the feathers.
Rule Breakers:
Oh boy, here we go. Even though these rules about his design have been around for quite along time (almost all the way back to Kirby's Dream Land), some official artists decide for whatever reason to go off model. These pictures can be used as an example of what not to do when making Dedede artwork.
Rare Classic Dedede Art:
In an obscure children's educational video from Japan, Dedede is seen with individual fingers. From what I've seen, this is a common misconception about Classic Dedede. The hand rules still apply.
Although it could be argued, other Classic Dedede artwork has separate fingers
However, due to the fact that in game his emblem still uses blob hands, this makes me think that he has always had blob hands. Because the emblem has enough room to have separate fingers but they chose no to add them.
Squeak Squad Artwork:
Squeak Squad not only is the only game to use a sort of "Right-Back-At-Ya" design, it also uses the tan clothing as part of his body.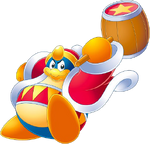 This design is quite odd but it's definitely a rule breaker so its added here.
Other Dedede Tips:
Dedede leaves most expression in his eyes to his eye lids! Only Right-Back-At-Ya Dedede has eye brows!

Dedede is very expressive, don't forget to go the extra mile to really show his personality!

Hope this has been helpful! If there is anything I missed, respond below!

Have a Dededelightful day!