Users browsing this thread: 1 Guest(s)
The GameDev Lounge 00000011
Well hello again, Cappani!

Looking amazing as usual!
@iyenal. Yep. Shaders good.

Have you thought about adjusting the camera for when Cappani goes out of bounds? The fact that she can jump that high but you won't be able to see her seems like it could take away from the gameplay and fun of jumping around.
Well, normally I would just make the room bigger, in order to prevent that from happening. What you currently see is a test room for the tileset, in which I just have thrown the tiles in to see how they look like and how they fit with each other.

The out of bounds scrolling could be done, but it would mean, that I need to build actually way more level structure than now because of it. Currently, you can only see as much as the camera shows. But the camera needs an overhaul anyway (many people are saying it's too hectic, instant and fast).
Giving some update :
Actually working on a level editor for Eggman Shuttle, on mobile platforms :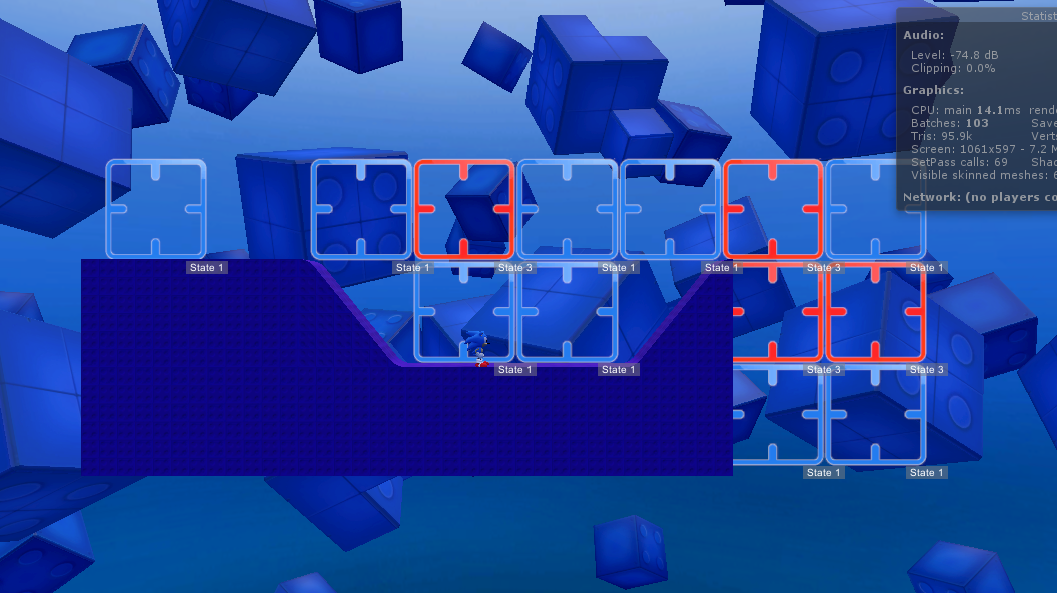 I don't know if Processor Developement enter in Game Development, but I think it is interesting to show this :
I started to make my own processor, and this is the cover of the development guide. Maybe it could be used somewhere.
And about the Sonic fangame, I make currently the UI.
a forest scene from my rm2k3 project
YAY, Ploaj and SMG are life-savers. They helped me fix my Metallic shader I was writing for Super Smash Bros. Feud!
Here it is in action! Left -> Right: 0 - 1 blend value!
Happy to see new progress on Feud!