I've been trying to create a side game project for fun based on my vision for Captain N the old video game cartoon from the 80s as it had a great premise, but poor execution. I am going to post the graphics I make here for public use. The characters - keeping in spirit of the show - will have a unique design to them BUT they will ultimately be recognizable. Don't worry, I'm still planning on working on the SatAM/Archie stuff. I just haven't made much time for it at the moment.
I will be posting as I make them.
CHARSETS:
Main-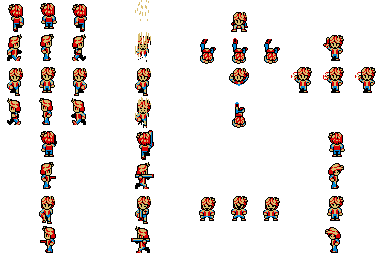 Super Mario-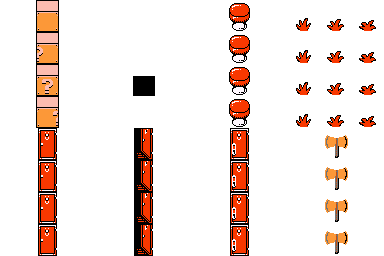 MONSTER:
Super Mario-







Legend of Zelda-








Pokemon-

Metroid-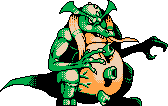 Mega Man-


Final Fantasy-

R-Type-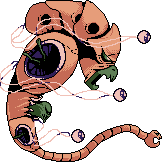 Chrono Trigger-

BACKDROP-
Metroid-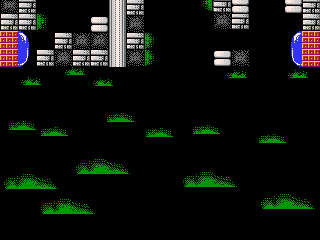 Battle of Olympus-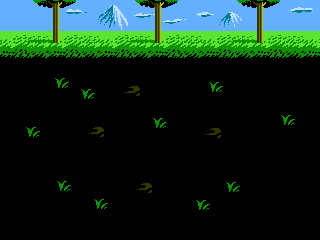 BATTLE ANIMATIONS-
Legend of Zelda-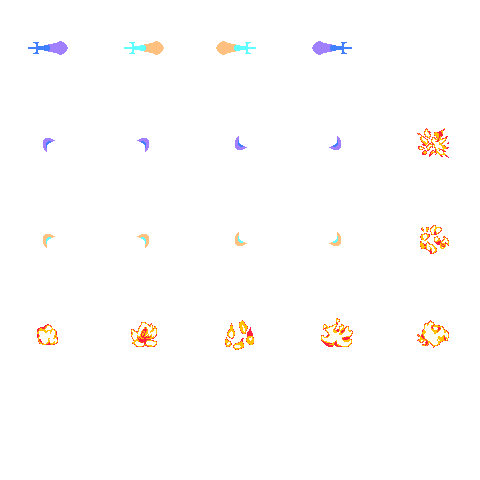 PICTURES-
Super Mario-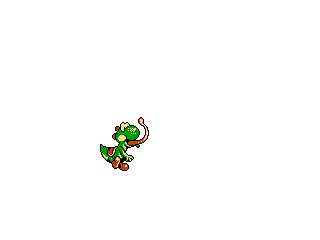 ---
Added the alien enemy from chrono trigger. Redesigned to be very feminine.