Yet another project from mine
, original thread is at
https://gbatemp.net/threads/gen7-1-engin...on.534418/
or at my forum,
https://umodcommunity.idstudio.live/inde...d-windows/

The First Visual Programming Homebrew Engine, for Nintendo Switch™, Nintendo Wii™ and Microsoft Windows™
Now with Node Programming and 2D Sprites support
After Gen7 Engine, the new version called Gen7.1 Engine (GenSevendotOne) creates a new way to make games and applications, with visual programming plus node programming and the very awaited 2D Sprites support. Now developing a game is possible without initial requirements and in a record time! And Gen7 Engine supports various platforms, to make your application run same on Switch, Wii, Windows and much more soon!

A Visual Programming Engine, with hybrid block and node programming
No programming language knowledge required! Make true your ideas with blocks, and thanks to the powerful drag-and-drop system, make your elements interact together like 2D sprites.
The appealing UI is there for an even better experience, so the application creation process be a piece of cake!
Main features: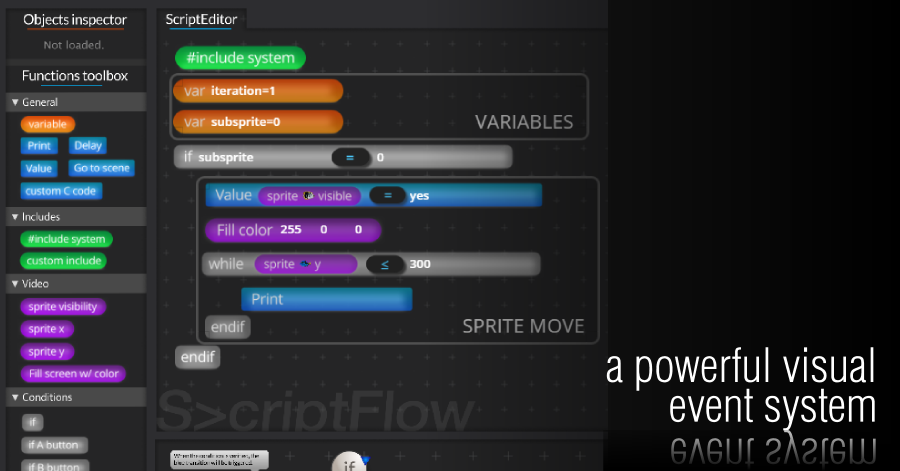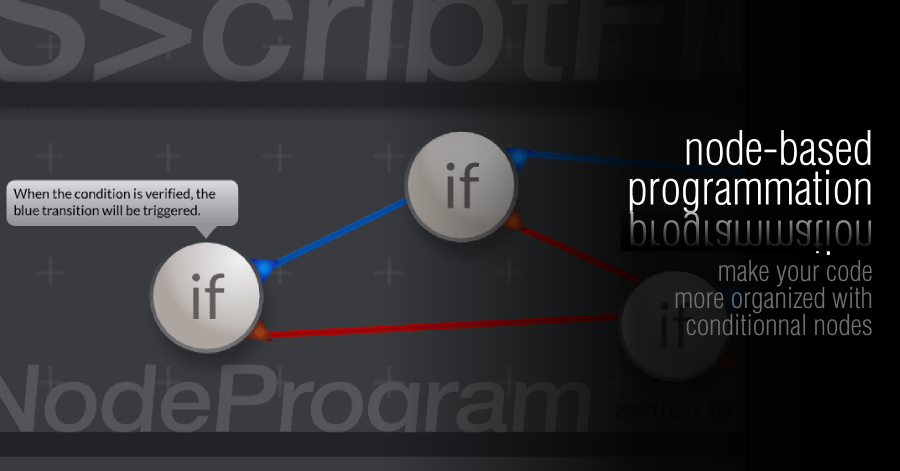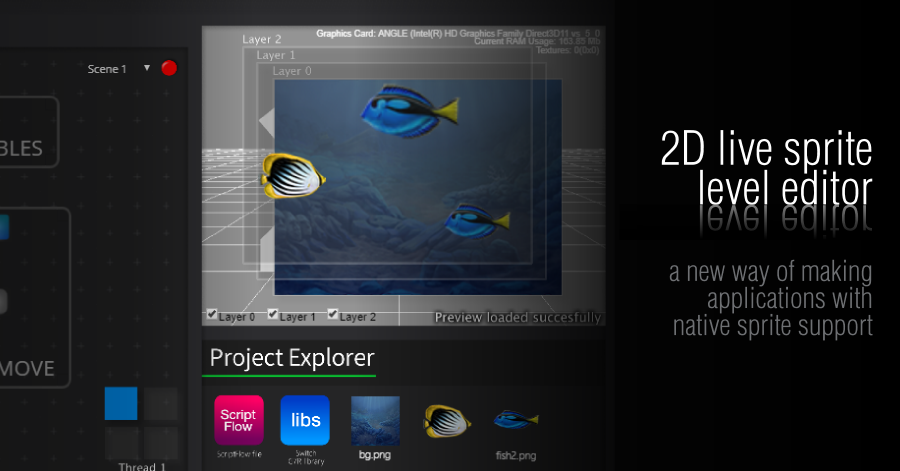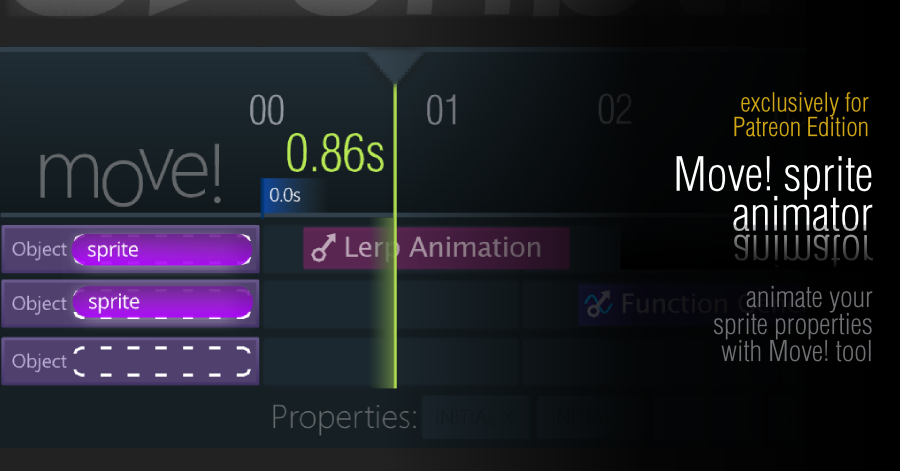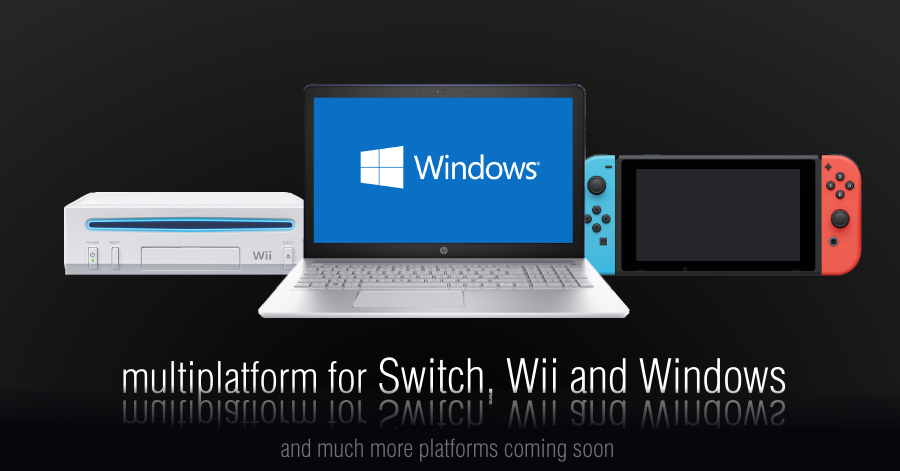 See Gen7.1 Engine in action by yourself:
Patreons Release: Different Plans for Gen7 Engine Patreon Edition
For now, Gen7.1 Engine is still at the beta phase, therefore only Gold and Silver Patreons can access Gen7 Engine. Gold Patreons can get stable Gen7.1 Engine 3 weeks before the free version, and Silver Patreons can get it 2 weeks ago. As for beta versions like this one, only Patreons can have it, the free version will be released when the stable version will be finished, and that 3 weeks after Gold.
Gen7 Engine Patreon Edition also provides many benefits, like the access to Move! Animation Tool, and future Patreon exclusive features.
The following image summarize different plans available.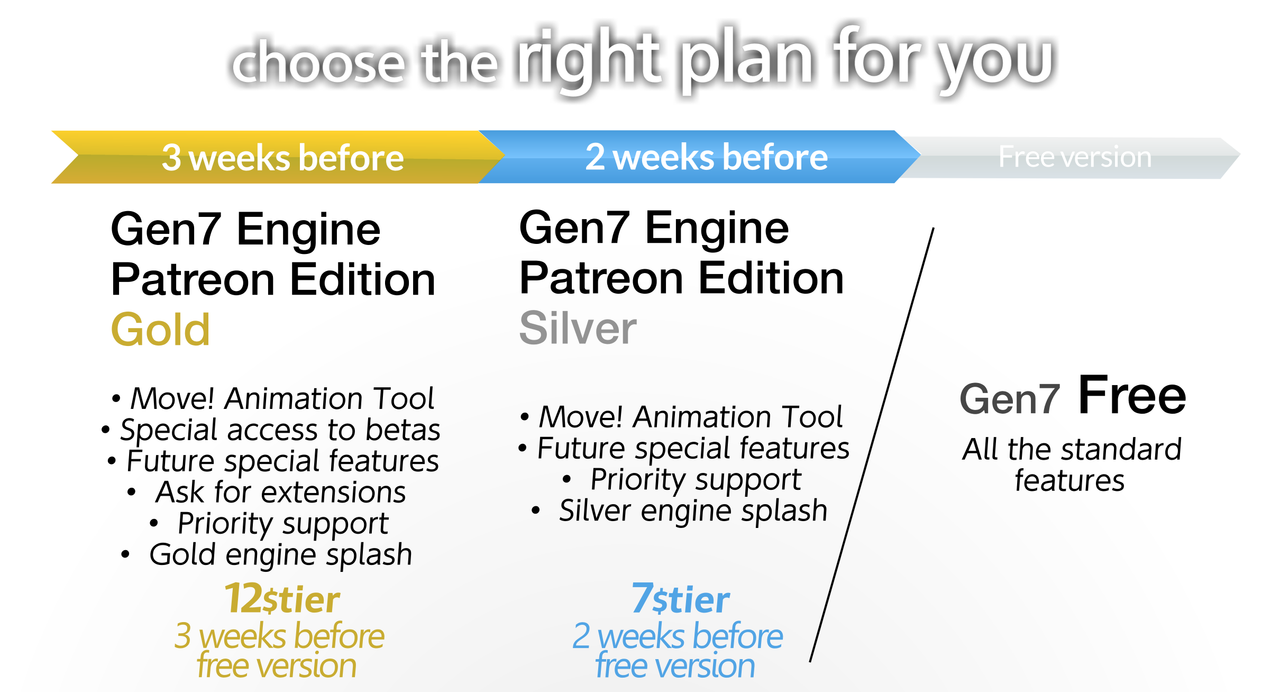 Patreon page:
patreon.com/gen7engine
- Well, currently I am not sure if I will keep developing the project, as Patreon was clear about that, 0 so far.