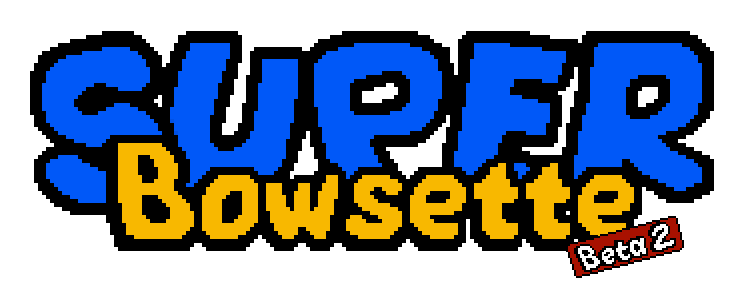 Hello, VGR!
Super Bowsette
is a free, open-source game featuring princess Bowsette as the main character. Follow her as she explores a completely unknown continent!
It features simple controls and each course has a unique theme. You can run by pressing Z, jump by pressing X and breath fire by pressing C.
Beta 2 brings several new features, such as new courses, gamepad support and an in-game library.
This beta release comes with six levels and two bonus courses.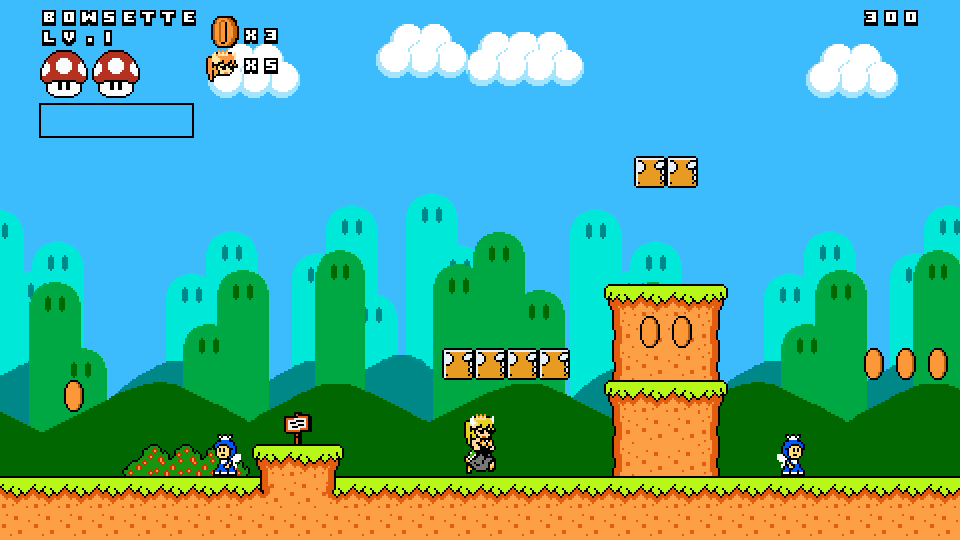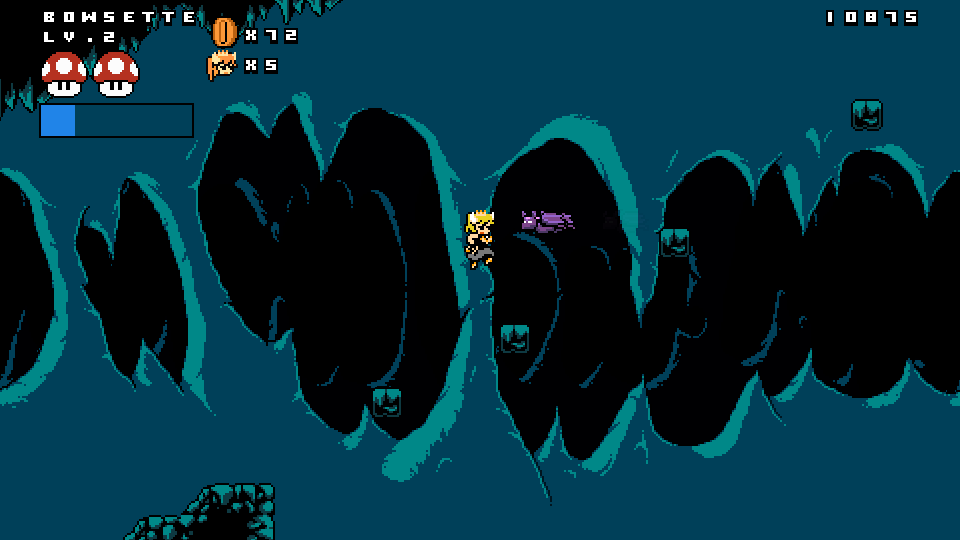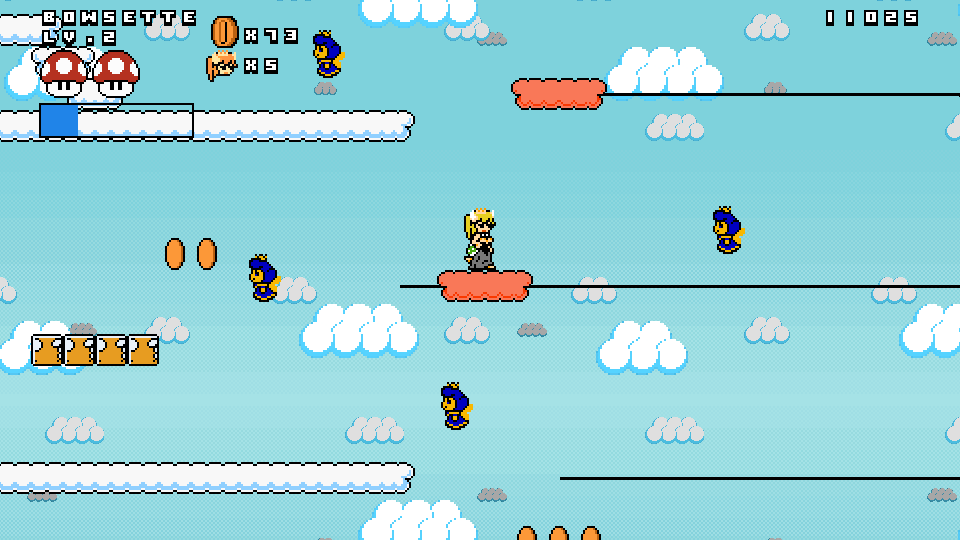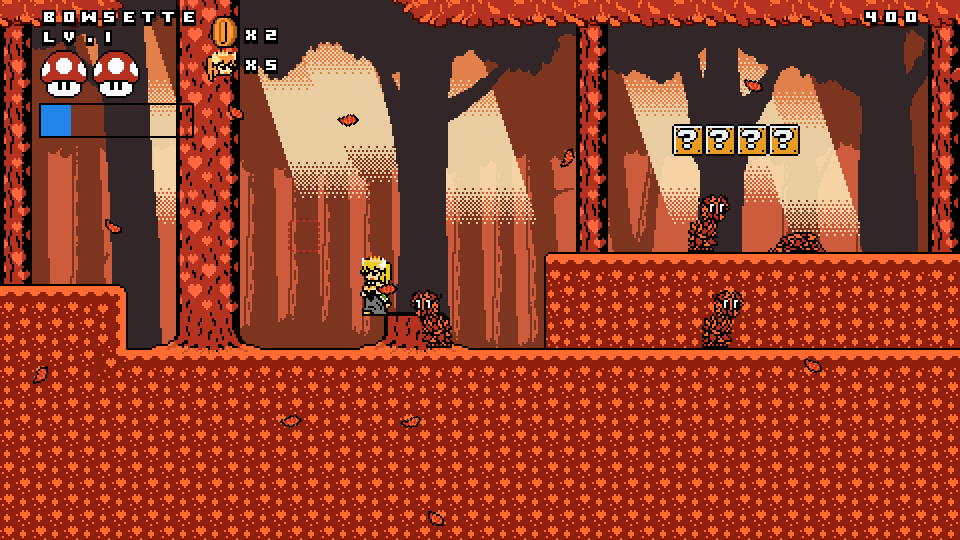 Download (itch.io page)
Download Link (Mediafire)
Repository
Feedback is more than welcome!