Well, I've posted about this project on a few other sites now, so I may as well post it here too.
Basically, Mario's Nightmare Quest is my Super Mario World mod/fan project, and kind of imagines a situation where Antasma (the 'main' villain from Mario & Luigi Dream Team) returns to get revenge on the Mario bros and Mushroom Kingdom. Either way, the story isn't the important part, with the focus being on the following:
1. Nintendo esque level design following the Mario 3D World/Donkey Kong Country Tropical Freeze four step level design philosophy:
https://www.youtube.com/watch?v=JqHcE6B4OP4
2. A semi cohesive art style with a GBA era colour palette and set up.
3. Plus various gimmicks and interesting mechanics not seen elsewhere. Like custom power ups, rocket barrel/mine cart levels, unique bosses and level gimmicks, etc.
There was a demo released at Nintendo Community Fan Game Convention a while back:
But since then I decided to go back to the drawing board and reimagine everything to be a bit more cohesive and thought out in its level design.
So yeah, here are some screenshots for levels/level GFX: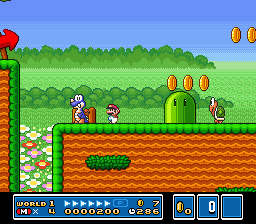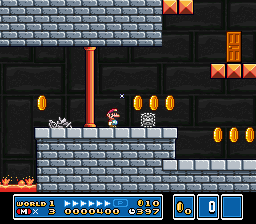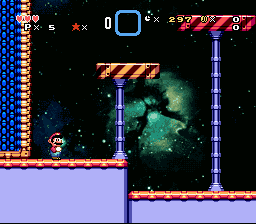 Plus world maps:
Thoughts?