Hello!
I thought I'd let you know i just released an update to my sound effect generator LabChirp. Very useful for game development.
Thread for previous version (v1.00)
here
.
Some new features include:
Mutator

Curves for the envelopes

Batch save (for randomized sounds)

More quality options

More intuitive envelope editing

Faster sound generation

General UI stuff

More info can be found on the download page.
Screenshot: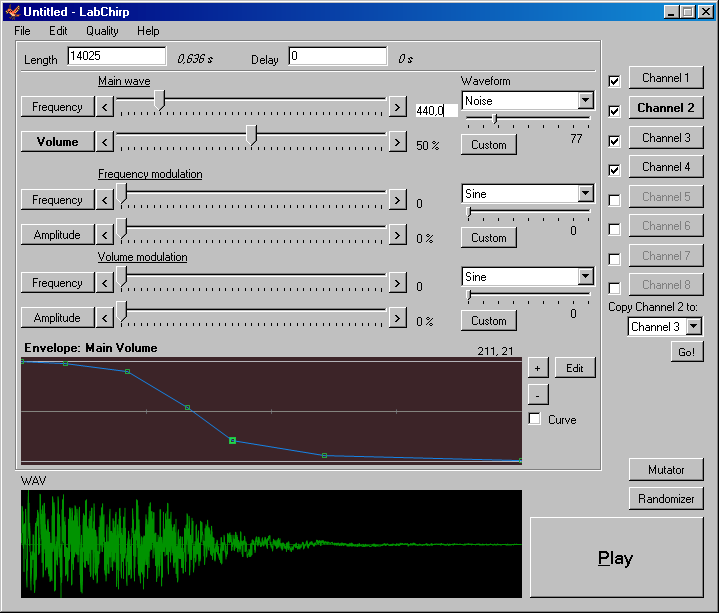 Download LabChirp v1.25
Let me know what you think!