Hey there! I know I haven't been around for a while, but here I am, and with something new. This is my first foray into professional game development, and I hope everyone else can be as excited about the project as I am.
We're hoping to release the game on Steam, and have started on Greenlight concepts, from which we'll work our way up.
So, let's see a little about the project:
The apocalypse has left the world barren and broken. Most of humanity has succumbed to the toxic fumes throughout the atmosphere, and the sky is shrouded in dark mist. Samuel and Sarah are two survivors, struggling to stay alive in an unforgiving world. Their survival relies on Sarah's ingenious gadgets, but when she goes missing, Sam begins a journey in order to rescue her and discover the truth about the past, armed only with a lantern that Sarah left behind, and the advice of the scientist Doctor Williams.
Song of the Firefly is an exploration platformer. Explore the streets of post-apocalypse England as Sam, making use of gadgets left by Sarah and her firefly lantern to find your way around the world. With the lantern, you can make use of both light and dark to explore the world and use your gadgets in different ways. But be warned, total darkness will press in around you, and you may find yourself assaulted by shadows, which shun the light.
So you've got a summary of what it's about, now have a couple of pieces of concept art!
And finally, a couple of useful links!
First off,
here's our website!
Secondly, we have a Kickstarter campaign, and we really need your help to fund us!
Thirdly, there's a
Facebook page
you can find the project on.
And finally, the Steam Greenlight page: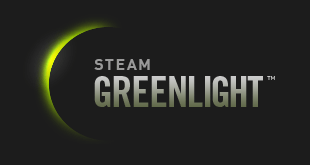 Please have a look at some of these links! There's more art and more information on them, as well as bigger versions of the art I've posted. If you're interested, then help us make this game a reality by supporting the project!